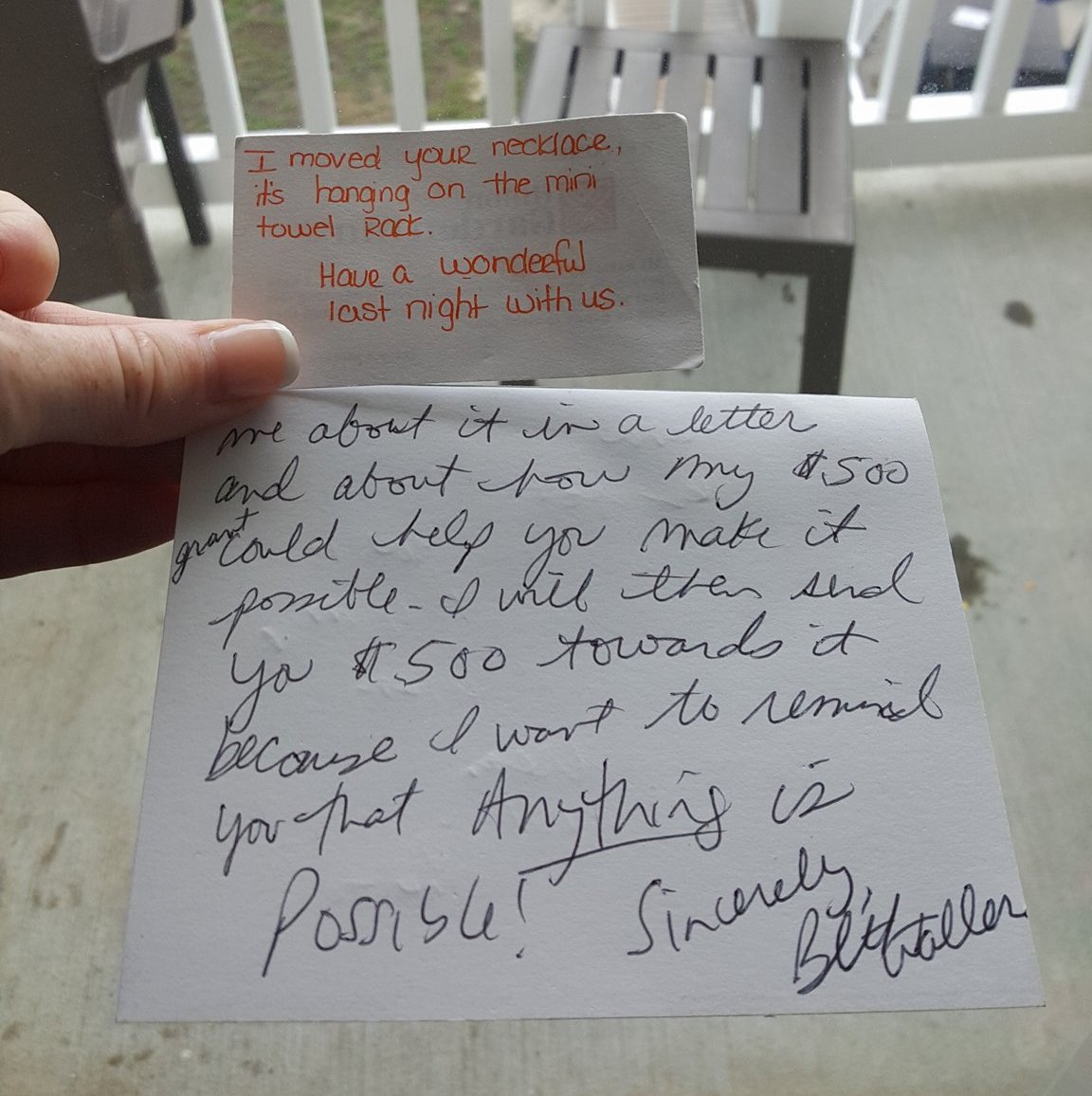 About Helping Hands
Hospitality workers, cashiers and service oriented employees put in a great deal of selfless work. These 'invisible hands'  provide convenience & comfort without looking for recognition.
As a way to thank these individuals for their quiet service, a little note is left for an unsuspecting "invisible hand" to find.
In the letter, they are asked to write to What Matters to describe a dream of theirs, and how they could use $500 to help pursue it.
A cashier's check for that amount is mailed after the letter is received.